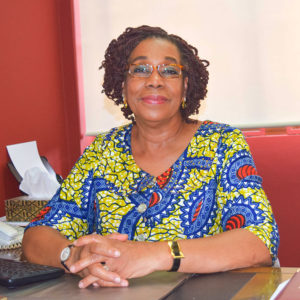 Is a well-trained physio and received her first degree from in England and she has worked for several years in Canada. Anna has 30 years of experiences as a physiotherapist. She gained her masters in the area of post prostatectomy incontinence and brings expertise in the area of women's and men's health. She has immense know-how in assessment, diagnosis and treatment of musculoskeletal conditions and sports related injuries. Anna is currently lecturing in the Department of Physiotherapy, School of Allied Health Sciences, University of Ghana.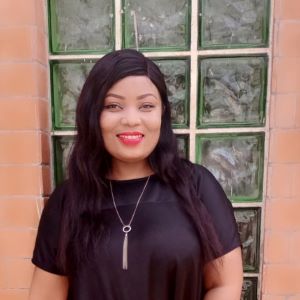 An assistant administrator who holds a bachelor's degree in business administration. She has years of experience in administration and customer service. She also holds a diploma in accounting. She is great with multi-tasking, a skill she employs in planning, directing, organizing and controlling patient and physiotherapists schedules in APSIC clinic.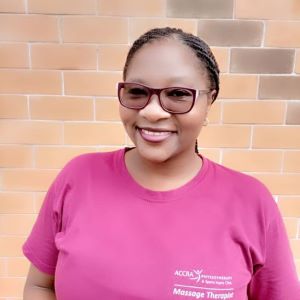 Ann is a skilled professional Massage Therapist with six years of work experience. Ann graduated from the Massage and Beauty School of Tunisia, and also received her certification from Spabody & Behold Institute Accra. Ann has experience in client soft tissue assessment and treatment. Ann performs therapeutic massages on clients to improve circulation; promote relaxation; relieve stress, pain and injuries, and promotes massage therapy as a means to wellness. Ann has experience and is trained in therapeutic and clinical massage, trigger point therapy, myofascial release, Reflexology, hot stone massage and other types of massage techniques.
An expert physiotherapist from the University of Ghana, School of Allied Health Science with BSc in Physiotherapy. He has experience in assessment, diagnosis and treatment of musculoskeletal conditions and he has a keen interest and experience in neuro rehabilitation. Caleb enjoys the challenge of working with neurological conditions and the elderly.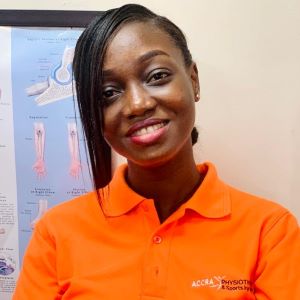 Elizabeth is a Physiotherapist with a Bachelor's degree in Physiotherapy from the University of Ghana and a Master's in International Management from PSB Paris School of Business. Elizabeth also works with Ghana Football Association as the team Physiotherapist for Ghana's National U-17 Women's team (Black Maidens). She is a certified project manager. She has a keen interest in Preventive Physiotherapy, Women's Health & Sports Physiotherapy. Elizabeth has 6 years' experience in the management of a wide spectrum of musculoskeletal conditions.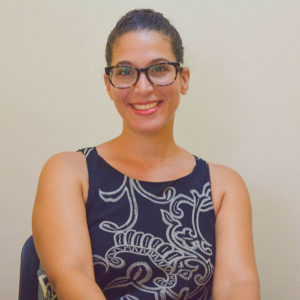 Aura Rita (Laurita) de Diego Brako
An experienced psychotherapist, from Dler University in Chicago, Illinois. She has an MA in counselling psychology with concentration in group therapy. She also has training in Trauma-Focused Cognitive Behavioral Therapy, Movement Desensitization and Reprocessing and Cognitive Behavioral Intervention for trauma in schools. She has experience working with children, adolescents and adults. Additional, is the family therapy, group therapy and individual therapy. She worked with refugees and immigrants at Heartlands Alliance for Human Needs and Human Rights as a mental health clinical therapist.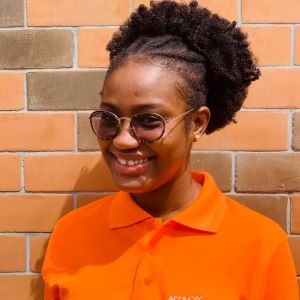 Julia is a physiotherapist with a BSc PT from the University of Ghana, School of Biomedical and Allied Health sciences. Julia enjoys the musculoskeletal field of physiotherapy and is well-trained in the management of such conditions. Julia is also a firm believer that movement is indeed life!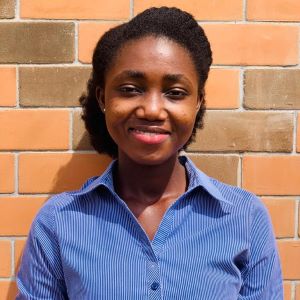 Christiana is a Physiotherapy Assistant graduating with a diploma from the Green Hills School of Health Sciences, Accra. Christiana is hardworking, ready to take up any challenge presented by patients in their care and is a team player, she is eager to learn and provides excellent assistance to the physiotherapists. Christiana works with adults on Musculoskeletal and Neurological complications. Christiana also has specialized skills in massage therapy techniques.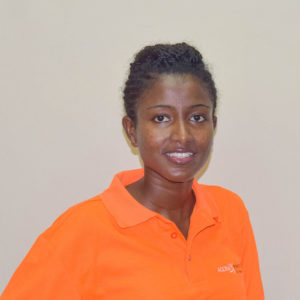 An expert physiotherapist from the University of Ghana, School of Allied Health Science. she graduated with a BSc in Physiotherapy. She has experience in assessment, diagnosis, Cardio-thoracic, Neurological and treatment of musculoskeletal conditions. She specializes in Vestibular Rehabilitation and Geriatrics. She advocates workouts as a vital aspect of her treatment as well as the use of manual therapy.